Our Staff
Gale L. O'Connor MD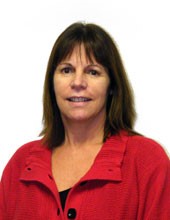 Dr. Gale O'Connor has always been interested in health care. She worked as a nurses aide, LPN and RN for over ten years prior to attending medical school. She received her Bachelor of Science degree from SUNY StonyBrook. She then obtained her medical degree at SUNY StonyBrook in 1987. She went on to complete her residency in Internal Medicine at Millard Fillmore Hospital in 1990 and has been caring for the medical needs of adults in private practice for nineteen years. She is an assistant clinical professor, a member of the AMA and American College of Physicians.

Dr. O'Connor's other interests include cooking, art and music. She has three children and is happily married to Dr. Terence O'Connor for over 25 years.
Terence P. O'Connor MD PhD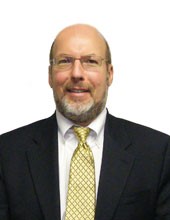 Dr. Terence O'Connor received his Bachelor of Science Degree in Biology from the University of Buffalo in 1978. He subsequently attended graduate school at Roswell Park Memorial Institute where he completed his Doctorate in Physiology in 1983. He then attended SUNY StonyBrook on Long Island, NY, where he received his Medical Degree in 1987. He completed his residency training in Medicine/Pediatrics from SUNY affiliated Hospitals in Buffalo in 1991. He obtained Board Certification in both Pediatrics and Internal Medicine the following year. He has been actively employed in the care of pediatric and adult patients in Private Practice for the last 18 years. In 2005, he joined his wife in practice and helped establish O'Connor Medical Group. He is currently a Fellow with the American Academy of Pediatrics (FAAP) and a member of the AMA and Erie County Medical Society. He is also a member of the Health and Wellness Cabinet of the Parish Nursing Ministry at St. John's Lutheran Church in Orchard Park, New York.

He enjoys spending time away from the office with his wife and 3 now grown children. He enjoys most outdoor activities especially sporting events and he is an avid Buffalo Bill's and Sabre's fan.

Lauren M. Kuwik, MD
Dr. Lauren Kuwik received her Bachelor of Arts Degree in English from Fordham University in 2004, where she was part of the Fordham College Honors Program and graduated magna cum laude. She went on to study medicine at the State University of New York at Buffalo, where she graduated summa cum laude with research honors in 2008.

Dr Kuwik completed and graduated her residency training in Combined Internal Medicine and Pediatrics in Buffalo in January 2013.

Her medical interests include the patient centered medical home, childhood obesity prevention and breastfeeding support. Dr. Kuwik enjoys spending time with her husband Keith, and their three children. In her free time, she also is a runner and avid reader of non-fiction.
Nicole Biersbach, PA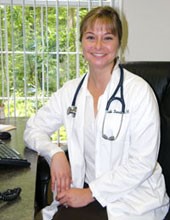 Nicole Biersbach is a board certified Physician Assistant, who earned her Bachelor of Science degree in Physician Assistant studies from Daemen College in 2002. Nicole first started her career working at the Guthrie Urgent Care Clinic on the Fort Drum Army base in Watertown, NY. From there, she started working in Primary Care in 2003. Nicole joined O'Connor Medical Group in 2006 and continues to enjoy caring for children, adolescents and adults.Nicole is a member of the WNY Physician Assistant Association. Outside of the office, she participates in the Ride for Roswell, is a member of the ALS Association, enjoys exercise, outdoor activities and reading.
Jenna Martin PA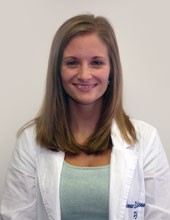 Jenna is a board Certified Physician Assistant who earned her Bachelor of Science degree in Biomedical Sciences from the University at Buffalo in 2009. She then earned her Masters of Science in Physician Assistant studies at Daemen College in 2012. She is excited to start her career here at O'Connor Medical Group.

Outside the office, Jenna enjoys traveling and likes to spend time with family and friends

Jacqueline Partridge PA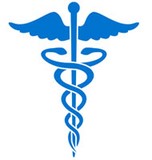 Jacqueline Partridge PA
O'Connor Medical Providers
Dr. Terence O'Connor, Dr. Gale O'Connor, Dr. Lauren Kuwik, Nicole Bierbach, PA and Jenna Martin, PA